Avintage has partnered with the Vinotag® app to easily manage your digital wine register from your smartphone!
Discover all the features offered by the application.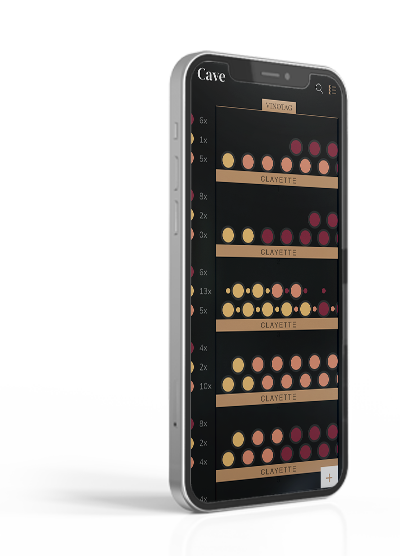 Digital register of your wines
The Vinotag® application allows you to consult the content of your wine cellar in real time thanks to the automatic detection of the addition and removal of bottles.
Depending on your wine cellar model, you can also model it by adding shelves or accessories.
Recognition of your bottles
The partnership with Vivino®, the largest wine database in the world, saves you time! From now on, you don't need to write your wine cards yourself, Vinotag® takes care of everything in a few seconds.
Take a picture of the label of your bottle, all the useful information is extracted and your card is automatically pre-filled. You can also personalize it according to your wishes.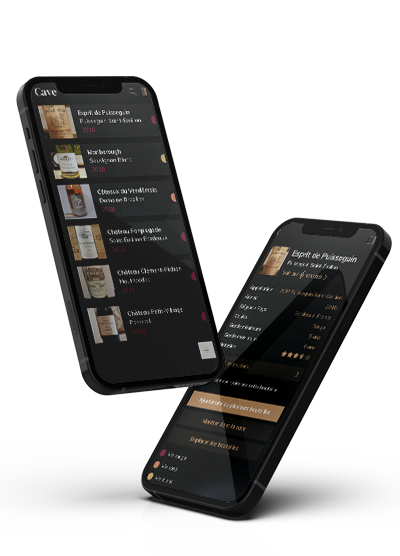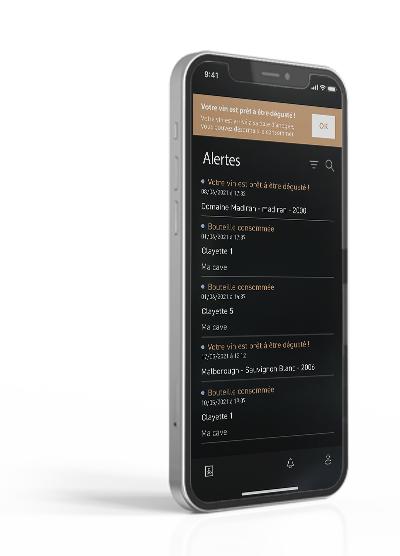 All of your bottle movements are recorded in the app so you can track additions and removals from your wine cellar.
Be informed when you run out of your favorite vintage with stock alerts or when you are looking for a specific bottle.
Also, never miss the peak date of your wines thanks to the alerts!